Project Coordinator: Sofoklis Efremidis
Institution: Maggioli SPA
Email: info@cyrene.eu 
Start: 1-10-2020
Duration: 36 months
Participating organisations: 14
Number of countries: 10
Mrs. Ifigeneia Lella joined ENISA in 2016 as Cybersecurity Officer. Invited as a speaker at the CYRENE INFO DAY 2022 she will present the ENISA Threat Landscape project. Join us physically or virtually on Friday, October 7th at 09:00 CEST Register here: https://t.co/DW39nlpqZh...
Read More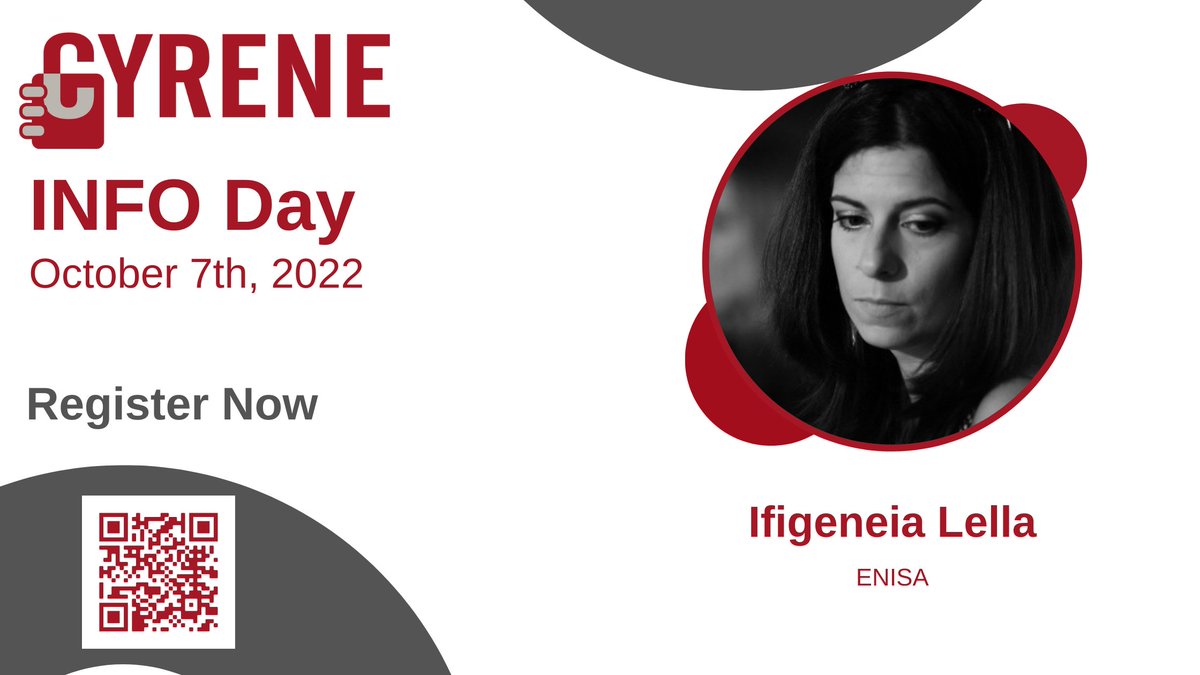 @CYRENE_H2020 is expanding its presence on the web! Follow us on our social media! Check out here where you can find us online and connect with us on LinkedIn, Youtube, and Twitter #supplychain #cybersecurity #standardisation https://t.co/KdVGiRFVxQ
Read More

This project has received funding from the European Union's Horizon 2020 Research and Innovation program under grant agreement No 952690. The website reflects only the view of the author(s) and the Commission is not responsible for any use that may be made of the information it contains.